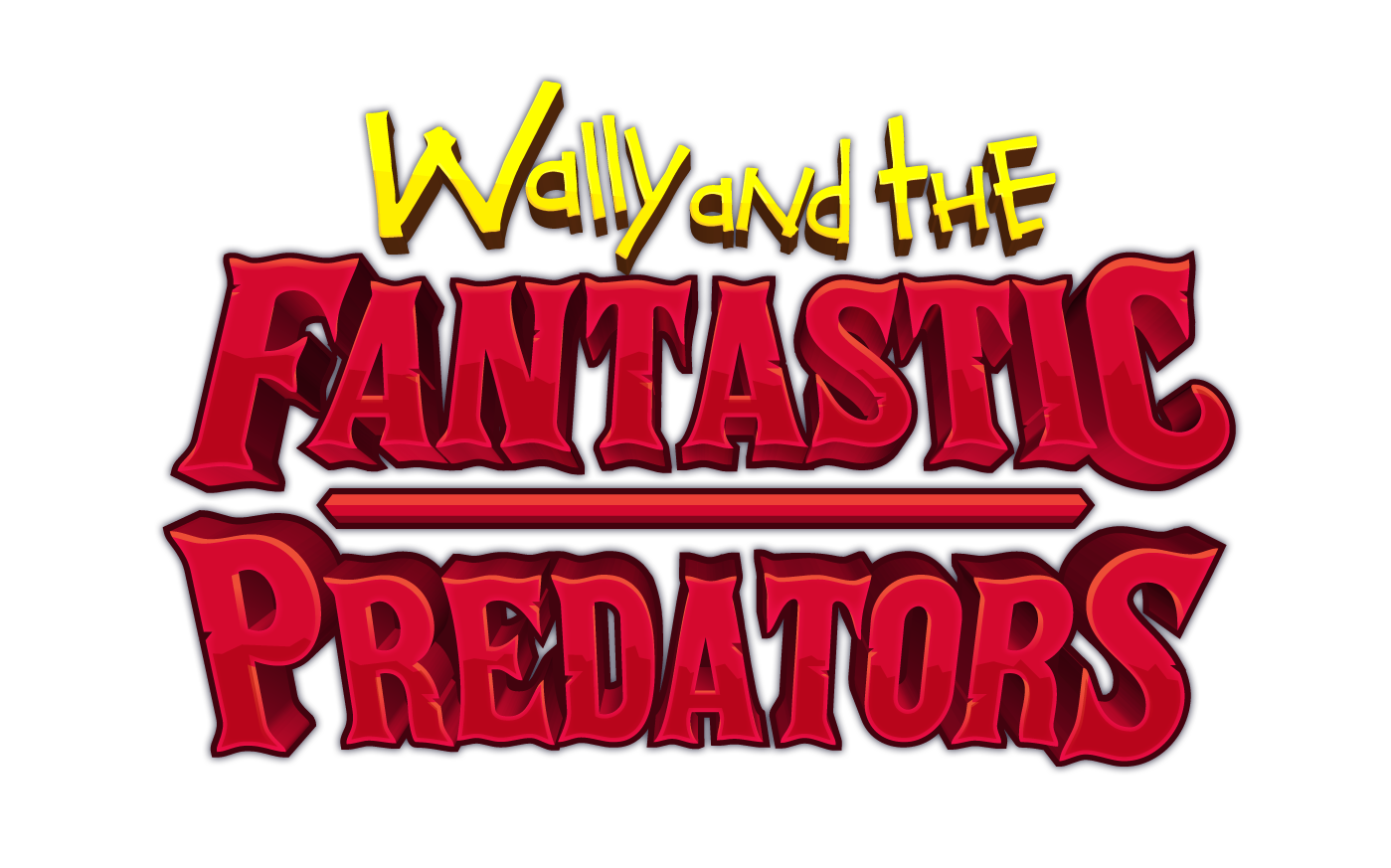 Wally and the FANTASTIC PREDATORS
SPECIAL EVENT FOR WALLY AND THE FANTASTIC PREDATORS!
---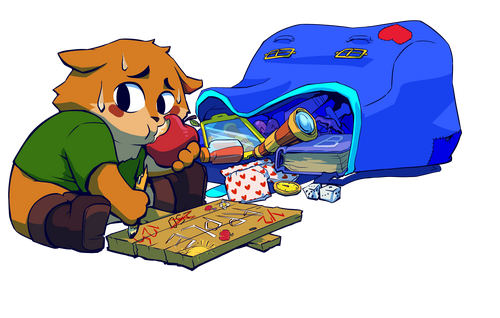 Backpack guy is at a loss for words. EVIL BOON has included more speaking parts for him.
Which he considers the worst idea ever. He wants your help to write lines for him to say whenever Wally buys an item. To participate join our discord server and start submitting ideas for what voice lines you think would be a good fit for him to say.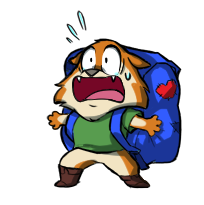 Here is how the event works, whenever you buy something from Backpack guy, he'll say a voice line (like if you buy half an apple he'll say "I SWEAR IT HAD A BITE OUT OF IT WHEN I FOUND IT").

Rules for submitting,


Be in character! (Anything not in character will be rejected)
You can have him talk/think to himself by writing your submission in parentheses (), For example when buying an apple: (Oh no, did I wash that)
keep it short and sweet
Join discord and post in #submsissions !submit, name_of_item, your_submission
Backpack guy is inspired by the people I met who had anxiety but despite it, they still pushed through in life and never let their anxiety stop them from achieving their goals. So I thought it was ironic to create a salesperson that had crippling anxiety and pushed through regardless.


Once you're ready to start submitting here is the DISCORD.
BALANCE UPDATES
Stamina Buddy doubles firing speed when you have over 5 combos
Stamina buddy max range increased from 25 to 35
Stamina Buddy run: Prevented enemies from gaining 0.50 hp after every floor now they will increase their hp by 8 after looping.
Increased Bat speed when they're the last enemy left
Disabled spiders from spawning webs while they are knockbacked.
Dragon boss in cloud levels: zoomed the camera out.
Dragon boss in cloud levels HP reworked to 80% of max hp.
Prevent the spooky ghost from appearing in the sky levels while it detects the dragon boss.
Compass has been reworked (Pictured above), it is now available to buy in shops
Sword only speedrun: All enemies now have 1 HP
New upgrade "SAFETY HELMET" available after choosing BOMB-ERANG: allows you to be immune to your own bombs
New blue gem upgrade: increase the chance an item in the shop will be discounted
New blue gem upgrade: increase the discount percentage
Dragon boss has a new attack pattern. (Very noticeable in loops)
Dragon boss REMOVED WALLS that caused fireballs to bounce. (this is currently being reworked so that there are more walls after your loop not live yet though).
Only one skeleton will show up on the first dungeon (on FLOOR 4)
Slowed down dragon fireball speed in the loop sections.
Added the compass to shop (it'll be able to find the golden stairs). Once you go down the upgrade gets removed.
Walking through walls BUFF is removed after looping.
Choosing an apple in a shop now combos with any apple upgrades you may have gotten till that point.
Added new native mouse resolution option in the pause menu. (this has 0 lag with mouse)
This new option can be re-sized to match your monitor size.

Bug Fixes
Fixed a bug preventing you to use the mouse in monitors larger than 1920x1080. You should be able to use fullscreen now.
Fixed a bug causing the sword hitbox to fire at different directions on the controller.
Bug fixed, prevented the game to show anything outside from the intended game screen.
Prevented your mouse from leaving the game window when it detects Wally in the game.
Fixed a bug that caused loops to persist certain traits on a new run.
Prevented the dragon boss in the cloud area to spawn additional stairs.
Fixed a bug causing the boomerang to hit the manta multiple times.
Added a new visual for items that are discounted so it looks cleaner.
Fixed a crash caused by the skeletons shooting bombs
Fixed a bug causing you to control Wally when dying after falling in the cloud levels.
Fixed a bug causing you to die after falling in the cloud levels.
Fixed derpy dice from causing enemies a slippery effect on the floor after.
Files
ITCH_BUILD_9_30_19.zip
323 MB
Oct 01, 2019
Get Wally and the FANTASTIC PREDATORS